O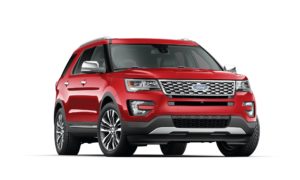 nly a few more weeks to get your raffle tickets for a chance to win one of three great prizes!  The grand prize is a 2017 Ford Explorer Platinum edition.  Second prize is Two round-trip, first-class airline tickets to anywhere in the world!  Third prize is $5,000 in cash!  All ticket stubs must be turned in to the Sierra Vista Symphony office by December 1st so that they can be tuned in to Tucson before the drawing held on December 14th.
With your $25 contribution (or 5 tickets for $100) you could win a 2017 Ford Explorer Platinum or one of the two other great prizes!   The best part is that 100% of your contribution will support the Sierra Vista Symphony Orchestra.
See one of our board members for tickets or contact the Sierra Vista Symphony Office for details.