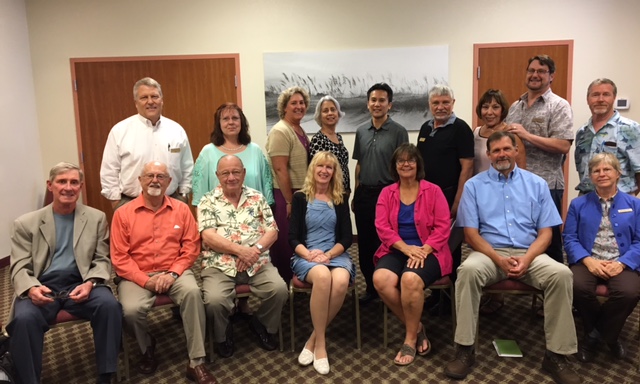 The Sierra Vista Symphony Association held its annual meeting yesterday. The 2017-2018 board of directors were voted in and a new slate of officers were installed.
President: Debra L Koltveit
Vice President: Mary Mueller
Treasurer: Bill Howard
Secretary: Barbara Cayer
Members of the board:
Zanetta Boughan
Steve Conroy
Cal Downey
Kevin Enright
Pam Enright
Larry Hampton
Bill Hess
Renae Homburg
Richard Laszok
Kathy Marvin
Bobbie Moore
Cristina Reinert
Barry Smith
Wafaa Smith
Congratulations to all!